We would like to introduce you to a brand new YOGGYS community project called "MY MAT, MY STORY" . We spend most of our time surrounded by people who have all one important thing in common and that is YOGA. Yoga not only unites us, but it also heals, motivates and inspires. Each of us has a completely unique and original flow, as in the life, as in yoga. Many times we came across a story that literally held our breath. We started playing with the idea that your stories deserve to be heard by more people, then it could become the initial impulse for someone to change or improve his live. That's why, from now on, you will find every month the story of a yogi and his journey on the mat at our blog YOBLOGGGYS.
Each journey is unique
Let's meet Daniele
Hello to everybody!
My name is Daniel. I am 30 years old and I live in France, where I practice and teach yoga every day. I was born in Turin, Italy and was lucky enough to work as a dancer and acrobat with the best artists in the world: Cirque du Soleil, Disney and many others.
In 2014, I underwent knee surgery: with limited mobility, I had an Astanga yoga class  during my stay in London. After some weeks of practice, yoga literally saved me. The knee gradually shook, and I knew that my new relationship with the yoga mat would not end there.
As with the dance, I studied yoga with world known teachers using the Asthanga and Dharma traditions: strength and flexibility are essential aspects of my practice.
In 2018, I received the E-RYT yoga teacher certificate in Bali, and in the same year, yoga saved me for the second time. After some time of imbalance in the dance world, I took a break from my first profession and the moments on the mat were the ones that led me to understand, discover and finally to forgive myself.
Why do you return on the mat?
This process of evolution (or rather involution?) Is still the reason why I love to unwrap the mat and devote a moment to heal my body, mind and soul.
I am learning the connection, between me and the wonderful universe that gave me life.
Thank you Yoggys for your support in these days of joy, peace and purity.
Do you want to share your experience with us too?
It doesn't matter how far you are on your yoga journey, nor how little interesting your story seems to you. Each one is completely original and we will be very honored to share your path. Write us your story and let's inspire somebody else to a more healthy and colorful life.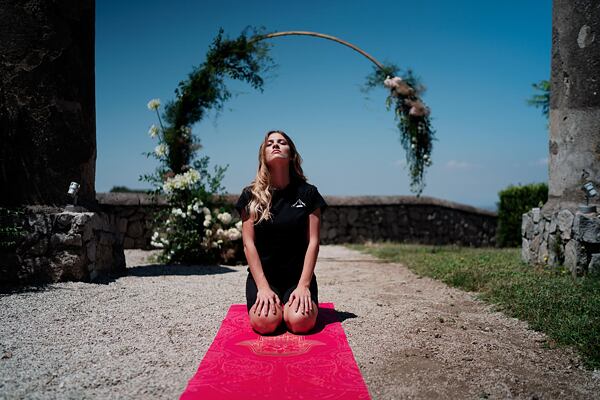 ---
Nové kolekce 2022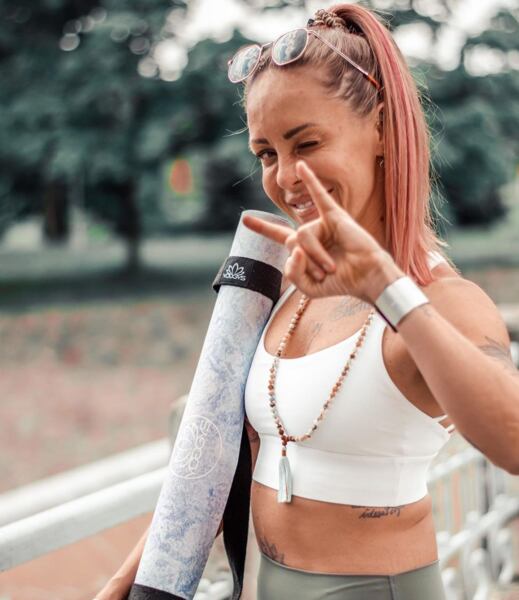 Ahoooj všem jogínům i jogínským nováčkům
Dovol mi se ti trošku představit. :) Mé jméno je Bára, můžeš mě najít na Instagramu jako @byvanilka, jsem rozlétaná duše do všech koutů světa, trošku hipík, trošku punkáč. Miluju jógu a vše s ní spojené. No a když zrovna necestuju, tak učím, cvičím a občas něco napíšu. S holkami z Yoggys teamu jsme se domluvily, že si přeberu náš YOblogGGYS takže články, které tu najdeš budou ode mě. Kdyby tě cokoliv zajímalo nebo si se o určitém tématu chtěl/a dozvědět více, budeme vesmírně rády za tvou zpětnou vazbu, protože tohle místo tvoříme hlavně pro tebe. Napiš mi na bara@yoggys.eu.
S láskou Bára