Let's discover the YOGGYS mats and find yours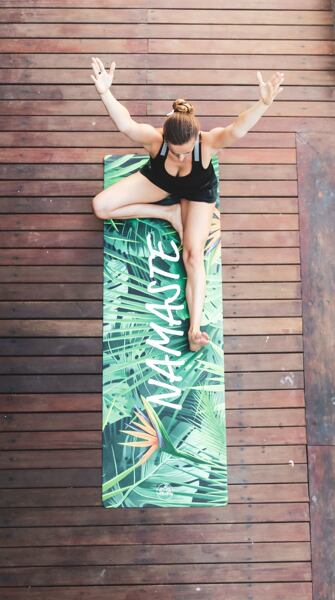 Many styles of yoga, many models of mats and each boasts different features that can effectively help you on the yoga path. How to choose the right mat so that your practice goes well for you? Read the following summary of the individual models of YOGGYS mat, which you will find in our offer.
7 types of mats, 6 types of materials and different thicknesses
We produce mats made with natural and well-recyclable materials. They differ from each other not only for the beautiful design, but also for the different use. Some boast their anti-slip finish, others their high profile and others their lightness. Let's take a closer look.
For professionals
ALL YOGA MAT
Professional anti-slip mat made of vegan leather and 100% natural rubber. The mat is a bit heavier, but it can withstand the usury of everyday practice.
A great choice for those whose palms and feet are slipping on any other surface. You don't have to despair anymore, because ALL YOGA MAT will save you! It's guaranteed.
Currently the most popular type of mat on the market due to its functionality, the high level of comfort it offers and the beautiful designs.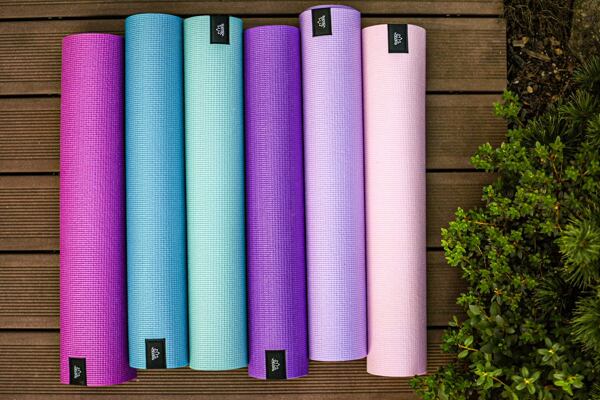 For beginners
ONE COLOR MAT
A light mat with a rough surface made of PVC or TPE is ideal for those who are just starting with yoga. Why? The base has a moderately high profile, so it offers better comfort for your joint . Thanks to its weight, it is well transportable and its price is low.
Bestseller
MICROFIBER YOGA MAT
The microfibre mats with natural rubber are available in 3 thickness. The 3.5 mm profile is suitable for everyday home practice. The mats with a thickness of 1.5 mm and 1 mm are light and compact. They will accompany you on your roads around the world and in the studio, as a hygienic personal layer on a studio mat.
Your YOGGYS team wishes you a wonderful day