How "spoiled" is your nose?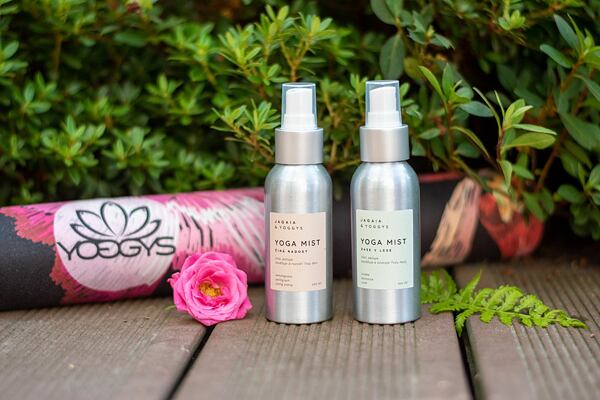 Our oldest sense
I am currently greeting you from Bangkok, where I'm currently spending, together with my partner, the first 14 days of quarantine in a hotel room. Crazy? Yeah, a little bit :)) Today is our sixth day and after two days of a minor crisis, I'm slowly getting used to this strange situation and to new feelings of isolation. I try to use the time meaningfully, so after the morning covid test, I sit at the computer and go to create.
We have 10 o'clock in the morning here, which means that you should still crunch in bed, because it is just 5 o'clock in Europe. I'm wondering what you're probably dreaming about :) Maybe about a new adventure or about doing things that seem impossible. Fly, talk to animals or people who are no longer with us. Dreams are a space for even the craziest wishes. You know the feeling when you wake up and would like to continue your dream, but reality is slowly returning to your veins and you know that you will have to wait a while again for your new night experiences. Night is a magical time without limits and boundaries. I used to have similar feelings as a child around Christmas. The magic of Christmas has always completely swallowed me, and for a while I found myself in that fairytale place where nothing is impossible. Like any small child, I couldn't wait to finally hear the bell and tear apart all the gift wrap)) I have to laugh, when I realize how important gifts were to me and my brother.
Co je aromaterapie
Aparigraha is one of the moral yoga codes that teaches us not to cling to things or accumulate them. But explain it to children :)) As we grow, the number of gifts usually decreases and we slowly taste the great feeling, when we conjure a smile on somebody's face with a gift. Personally, I pay special attention to the choice, and if it really works out, I'm so pleased that I have bog problems not revealing the surprise before Christmas. Before Christmas shopping, I brush up on yoga recommendations like Aparigraha and remember how much power I have in my hands. If I buy a gift, just to fulfill a certain unwritten obligation of today to "give a gift", it will be just another thing on the shelf, after which not even a dog will bark for a while. You literally don't want that.
How to choose a scent for yoga
Usually I choose the scent intuitively, but anyway there few rules I always apply. If my lesson is rather calm and caring, I choose, for example, lavender, jasmine, ylang ylang or chamomile. Orange, pine, rose or tea tree go hand in hand with emotions. And if I want to put boost myself, I prefer to use scents to support energy such as lemon, rosemary or cedar.
But scents certainly doesn't just accompany my yoga classes, I've used strong perfumes for many years and the truth is that I still love when a guy walks by and smells good:)) But what has changed? My nose is already looking for the natural scent of fruits, herbs, plants or essential oils, because it reminds me of memories and well-being, furthermore it generally suits me more  than heavy conventional perfumes. You will always find a bottle of natural aromatherapy spray and essential oils in my backpack. I want to remember all those experiences!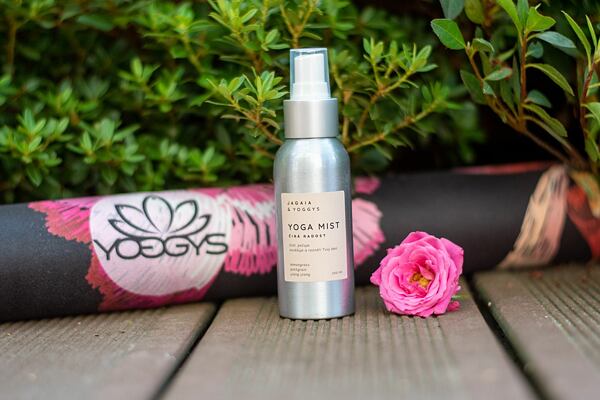 What is aromatherapy
In the last years, I have noticed a big change in myself, I usually wanted, the gift to be liked, to make a show. I often bought clothes, perfumes, jewelry, but I'm still learning, my values are changing, and with it grows my desire , that my loved ones are mainly healthy and happy, instead of beautiful))) beautiful naturally too)) but now my gifts reflects more the effort to improve the quality of the recipients life. That's why I choose natural products, from the yoga world, education or relaxation, it has so much deeper value for me and I hope not only for me.
So don't forget how much power you have in your hands when choosing the right gift.
And finally, a few tips for a gift that will not only make you happy, but will help your loved once at the same time.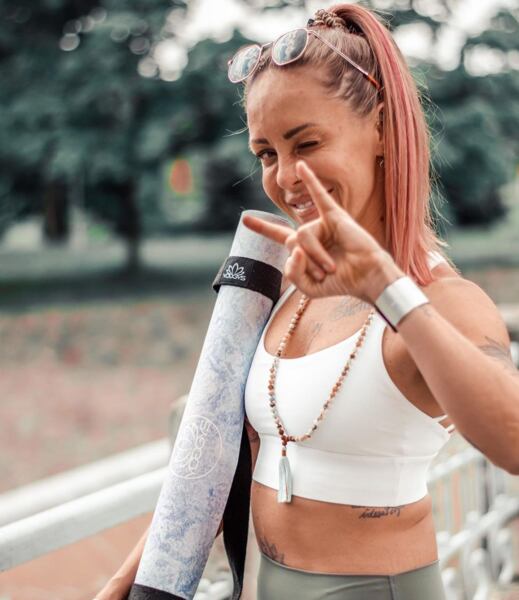 Hello dear yogis and yogic beginners,
Let me introduce you myself :) My name is Bara, you can find me on the instagram as @byvanilka, I am a flying soul to all corners of the world, a little bit hippie, a little bit punk, I love yoga and everything connected with it , and when I'm not traveling I teach, practice and sometimes I write something. Together with the girls from the Yoggys team we agreed to download our YOblogGGYS, so the articles you find here, will be created by me. If you are interested in anything or want to learn more about a certain topic, we will be happy for your feedback, because we create this place mainly for you. Contact me at barca@yoggys.eu
Whit love Bára