MEDITATION
Which power hide meditation?
January and the first good proposal of the new year
We often have big plans and we can't wait to bring many changes to our life with the new year. No more sweets, 3 times a week at the gym and not a drop of alcohol. Unfortunately, the rapid enthusiasm is soon replaced by disappointment at having broken its new rules:( January is not the right month for a radical change. Winter has arrived, nature is asleep and we ourselves feel that the best thing for us is just being in the warmth of our home.This year, try the other way around, include rest, meditation in January and build up your energy reserves for the next months.
Ooooooommmmmm… am I meditating already? Yes, now I think so, or maybe not? And what am I cooking tonight? Uff .. The kids have been really challenging  today .. Hey, meditation! .. Ok again .. Óóóóómmmmm… .I just can't do it today, maybe I never will. Anyone who has ever tried to meditate will surely recognize themselves in the previous sentences. From the beginning I want to emphasize that this is absolutely normal and that we have all been through it. However, as soon as it crosses your mind that meditation is not for you, you are the ideal candidate. :))
Where did it come from?
Meditation has been used and recognized for centuries to work with your restless mind. Its main goal is to develop concentration and attention, positive thinking, inner peace and balance. It is part of many religious systems and philosophical schools. Each direction approaches differently. Some schools only work with the mind, others use aids such as a meditation necklace called MALA. Which are absolutely fantastic news for us! If you've tried meditation before, but without success, try to find another way of practicing that fits better to your life. Believe me, when you truly feel the magic of meditation on your skin, it will easily become a valuable part of your life.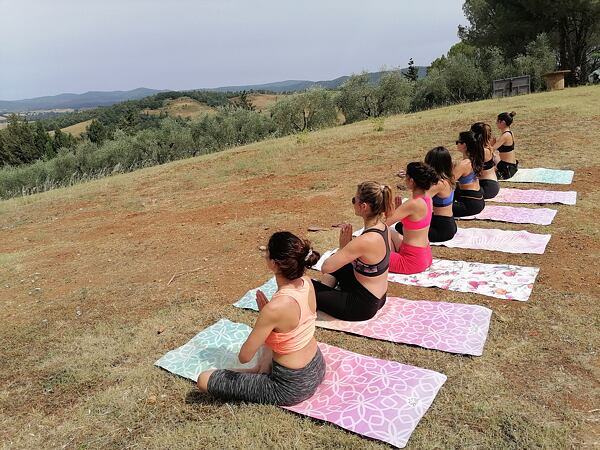 What is meditation actually?
On average, about 6,200 thoughts go through our minds in a single day! But this is a real goulash :)) We don't even have to invent most of them, they just come and go as they please. But try it. Stop for a moment, close your eyes and see what happens - in no time your head will engulf you completely with a cascade of endless imaginations of your incessant mind. It may not seem like it at first look, but every two thoughts have a small time gap. Even if only very small, but they have it. And this precious moment, a space of peace and silence is MEDITATION. The goal of meditation is to learn how to extend this magical void and allow our minds, bodies and souls just to BE.
What can you expect beautiful in January?
Throughout the month of January we will be using social networks to share with you tips, advice and useful information on how to make friendship with meditation and include it in your life.
We will explain some of its types and talk about how to perform them.
Among other things, you can enjoy a tasting of the brand new YOGGYS collection. Stay tuned!!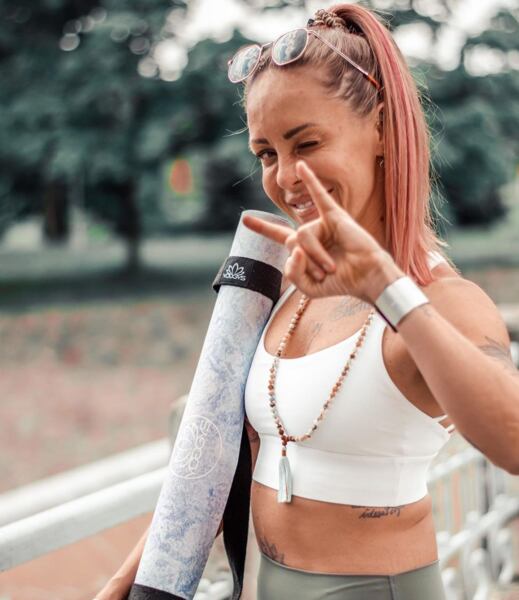 Ahoooj dear yogis and yogic beginners,
Let me introduce you myself :) My name is Bara, you can find me on the instagram as @byvanilka, I am a flying soul to all corners of the world, a little bit hippie, a little bit punk, I love yoga and everything connected with it , and when I'm not traveling I teach, practice and sometimes I write something. Together with the girls from the Yoggys team we agreed to download our YOblogGGYS, so the articles you find here, will be created by me. If you are interested in anything or want to learn more about a certain topic, we will be happy for your feedback, because we create this place mainly for you. Contact me at barca@yoggys.eu
Whit love Bára