The new Yoggys collection of exercise mats is called "Orient"
What inspired us?
The whole collection is the result of a combination of our imagination, experiences and memories from our journeys. The beautiful ornaments are based on the typical features of Eastern countries and are specially designed to support a calm mind and evoke a calm atmosphere. Each design is original and evokes different emotions, thanks to specially chosen color combinations. We have carefully created the designs, in order to capture as much as possible the unique and unforgettable memories. that we have drawn in these marvelous countries of the Eastern world.
Distant lands
For inspiration, this time we chose distant countries of the Orient, where yoga and spirituality are part of everyday life. From the first sight, the design awakens the creative mind in you, so you can transfer to the magical, distant places of the Eastern world, even in this difficult time, when the boundaries of all kinds are gaining strength. The Orient and its lands are mysterious, mystical, spiritual, and often dangerous places for us. But you know who is afraid… :)
Eastern culture
The eastern culture is very different from ours. As a traveler, I can say that in most cases the worries are out of place. Apart from a few unrecommended countries, where war disputes prevail, traveling to the East, on the other hand, is a path to knowledge, respect and values, which are almost forgotten ​​in our consumer world. Poverty seems to bother only European eyes, people do not have much, yet they are in a good mood. A curious, sincere and often toothless smile from ear to ear, peeks at you on every corner. You get lost in the city streets, where smells of old fruit, smog, animal feces and rubbish alternates the wonderful scent of incense, jasmine or cedar from the ubiquitous incense sticks and local food. It is such a strong experience, which inspiration four magic collection.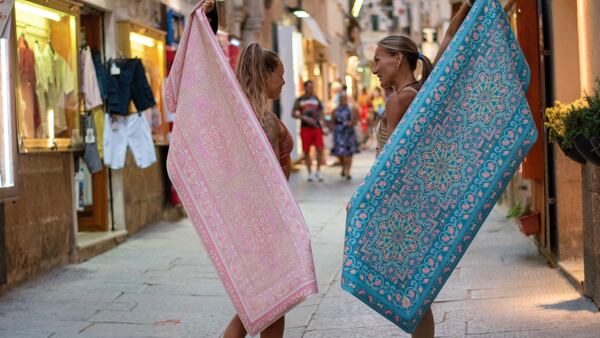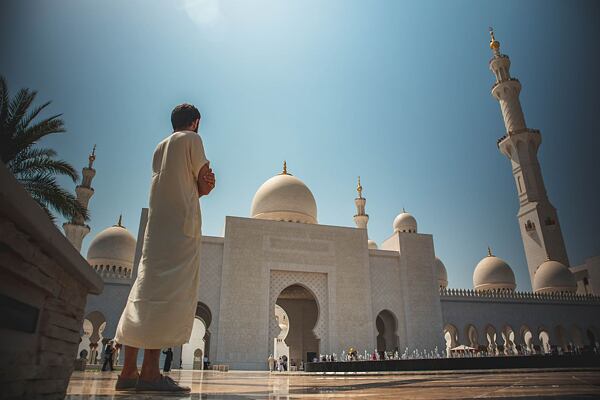 Local harmony in the caos
The animals and humans still live here in a strong simbiosis, known to us only from the movies. When a cow decides she wants to sleep right in the middle of the main road. She sleep. Cars, people and motorcycles lovingly avoid her, even at the cost of hourly columns. The streets are full of dogs, cats, chickens, pigs, but also monkeys and wild cows and horses. Despite the seemingly surrounding caos, life has a harmonious order here.
You will quickly feel the power of local paradoxes. On one side of the street is a rotting dump, begging people without limbs and dirty skinny children. Twenty meters away is such a beautiful temple, that it almost brings you on your knees. Probably, you won't bring a precious watch or jewel from here as a souvenir, but this extraordinary experience will dig your memories so deeply that no other day of your life will be the same again.
Love, humility, mutual help and infinite wisdom is what makes these places unique, and with the same love, humility and thanksgiving we would like to present a new collection dedicated to the marvelous countries of the Orient.
The colors you will find in the collection and their strength
The vibrational energy of blue represents protection, wisdom, health, happiness, fidelity, patience. It is the color of unlimited possibilities, purity of soul, forgiveness, spiritual desire, love, fidelity and trust. It is inspiring, it helps to clarify priorities, goals, wishes.
Pink is above all romantic and loving, it represents love, tenderness and cohesion in relationships. It refreshes the spirit and promotes spiritual alertness, promotes affection and a willingness to compromise. It is the color of youth, harmony, reconciliation and inner peace. Pink promotes spiritual feelings.
Turquoise. Its name is derived from the stone sacred to ancient civilizations, turquoise. Turquoise color represents honesty, self-confidence, balance, communication, love, joy and cheerfulness, creativity and optimism. Turquoise is the color of healing.
Fialová barva je základní barvou mystiky, magie, meditace, duchovních schopností, spirituality, záhad, moudrosti a tvůrčí síly. Vibrace fialové ovlivňuje šestý smysl a tím také odpovědnost. Čistí duši. Podporuje meditaci, učení se spirituálním dovednostem.
How is the yoga mat Orient?
The Yoga mat with a beautiful design and a smooth suede surface. Suitable for practicing all styles of yoga, pilates or various types of fitness training. The design encourages meditation practice. It will perfectly enliven the household even as an original accessory. It is made of a very pleasant durable suede material on the surface, equipped with anti-slip technology ANTI-SLIP COATING.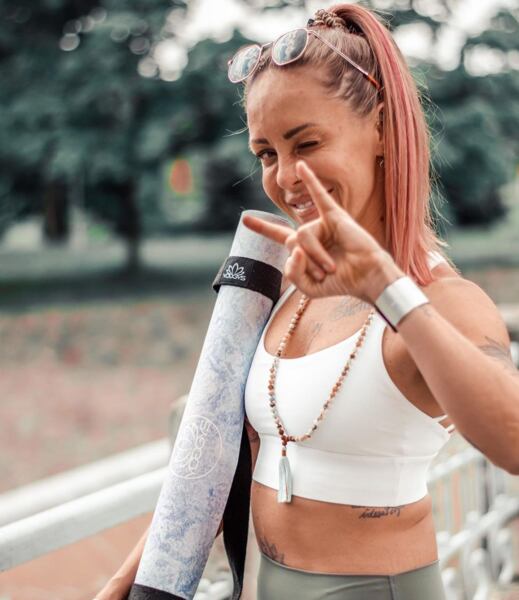 Hello dear yogis and yogic beginners,
Let me introduce you myself :) My name is Bara, you can find me on the instagram as @byvanilka, I am a flying soul to all corners of the world, a little bit hippie, a little bit punk, I love yoga and everything connected with it , and when I'm not traveling I teach, practice and sometimes I write something. Together with the girls from the Yoggys team we agreed to download our YOblogGGYS, so the articles you find here, will be created by me. If you are interested in anything or want to learn more about a certain topic, we will be happy for your feedback, because we create this place mainly for you. Contact me at barca@yoggys.eu
Whit love Bára