Ready for everything
We try to listen carefully to your needs, to be close to you and to support you in your practice. That's why we have created a completely new YOGGYS design non-slip mat line, made of 100% love :), which bears the name OMNIA.
The name taken from Latin means "Everything" -  The mat perfectly meets even the most demanding requirements and fits perfectly not only for yoga, pilates, body balance, tai chi and others, but also in the world of fitness!!
When design embrace professionality
Yoggys lovers already know that by us they will find a wide choice of professional "Design mats" in the classic and travel versions, loved especially for their hight quality, colorful and unique designs.
The All yoga mat line is the right choice of those of you, who prefer simplicity and a professional anti-slip yoga mat, whit an ULTIMATE GRIP surface. Despite its smoothness, its vegan leather surface adheres perfectly, so your limbs won't slip even when you sweat.
How is an OMNIA mat?
By combining the main benefits of the most popular mats, is born the OMNIA line. It boasts a professional, smooth and non-slip vegan leather surface, but a beautiful, new, fresh and original designs at the same time. If you want to give space to your creative soul, you will definitely find your inspiration here. But the luxury is overall in the comfortable 5 mm thickness. The perfect choice for everyone who likes to improve and pamper themselves! :) A paradise for your joints!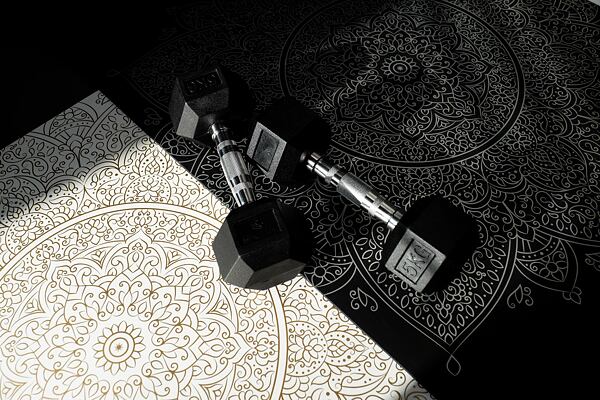 How to take care about your piece of heaven?
Its maintenance is extremely easy. The dirt didn't sticks to the smooth surface, so just wipe it with a damp cloth in combination with a natural and delicate soap or with our YOGGYS Yoga mist, aromatherapy & mat cleaner all in one.
Of course, also this line is made rigorously of natural ecological materials - natural rubber, without silicones, artificial adhesives, phthalates and PVC.
What can we add ... maybe just ... that it is very easy to fall in love with this mat . :) Soon you can expect new absolutely original yoga mat designs from the "OMNIA" category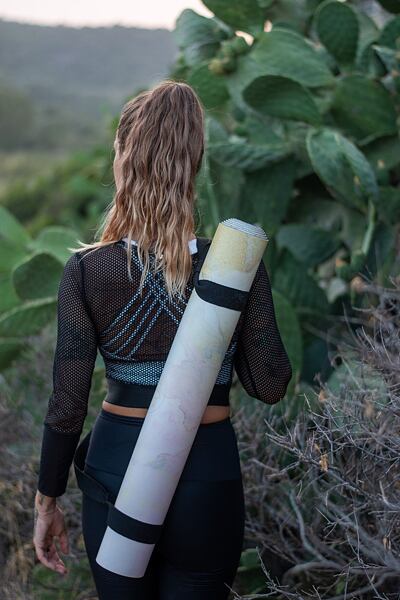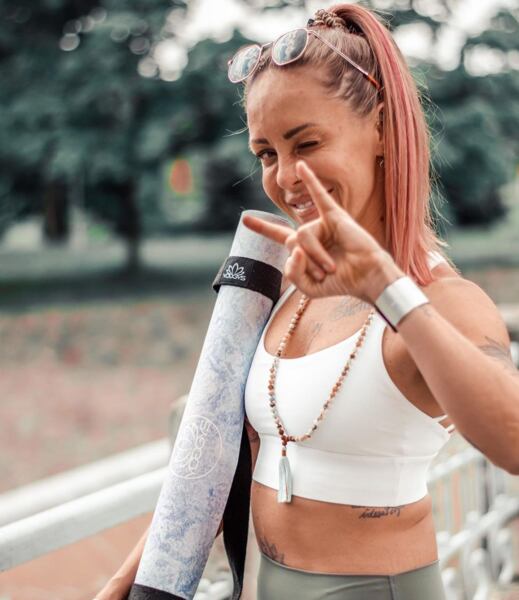 Ahoooj dear yogis and yogic beginners,
Let me introduce you myself :) My name is Bara, you can find me on the instagram as @byvanilka, I am a flying soul to all corners of the world, a little bit hippie, a little bit punk, I love yoga and everything connected with it , and when I'm not traveling I teach, practice and sometimes I write something. Together with the girls from the Yoggys team we agreed to download our YOblogGGYS, so the articles you find here, will be created by me. If you are interested in anything or want to learn more about a certain topic, we will be happy for your feedback, because we create this place mainly for you. Contact me at barca@yoggys.eu
With love Bára