You've probably heard that you should drink in moderation. :) But you don't have to limit yourself with the right fluids. On the contrary!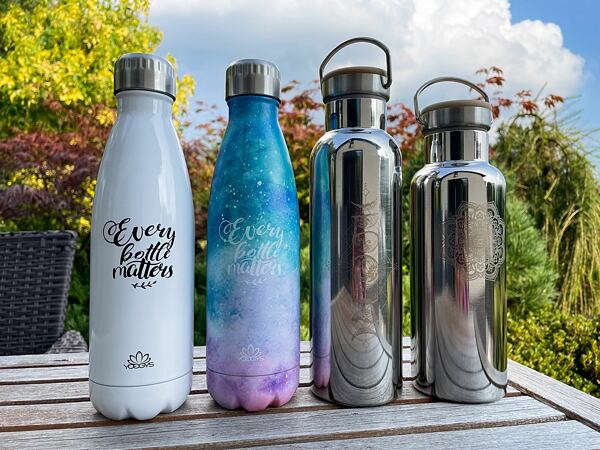 Why is a drinking regime so important and how to learn to get enough fluids? This will be our article today. Water, as you know, is the absolute basis of life. For just a few hours without water, our body negatively records and suffers. Most of us feel thirsty as the first sign of water deficiency, followed by headaches and fatigue associated with mood swings and irritability. Many other problems occur directly inside the body and are hidden from our notice.
Among other things, water plays a major role in the cleansing of the whole organism. It washes away toxic and waste substances. Therefore, you should definitely not take the drinking regime easily.
But how much should we ideally drink?
A common problem is that only in the evening we realize how little we actually drank during the day and decide to cutch up at the last minute. Which can do more harm than good. This puts a lot of strain on the kidneys, which are slowly transitioning to a restful night mode and are not ready to start working again. In this way the body cannot fully rest.
Your first step
So your first step will be to try to spread the drinking regime throughout the day. Start as soon as you wake up with a glass of room temperature water. This starts the organism and helps digestion. Too cold drinks will cause blood vessels to narrow, which will slow down blood flow and thus slow down digestion. Drinks that are too hot will not be appreciated by your larynx and esophagus. As in yoga, the best path is the path of balance. So choose warm drinks if they need to warm up and room temperature if you feel hot.
Each of us is completely unique, so it is not appropriate to state the exact amount of fluids we should take daily. However, the minimum is around two liters of fluids per day. But don't forget that coffee, sweet drinks and alcohol dehydrate your body and you can't count them on your intake. The best thing to do is to drink clean water or herbal tea during the day.
Second step
Adopting a proper drinking regime takes some time and the body doesn't ask us for water at the beginning. That's why your second step is to always have a water bottle with you, so you will have a perfect overview of how much you drink. In addition, by using your own water bottle, you avoid consuming those ugly and pollutant plastic ones.
Third step
And your last step will be creative! Try adding fresh herbs to your bottle, such as lemon balm, mint or thyme. Do you prefer fruit lemonades? Great! Add a few strawberries, berries or citrus to the water and you're ready to go. During the day, drink from the bottle and then refill it. Now you will always have your drinking regime under control!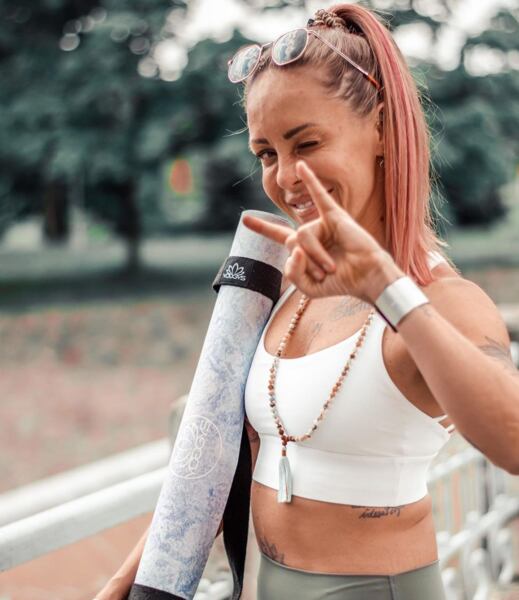 Hello dear yogis and yogic beginners,
Let me introduce you myself :) My name is Bara, you can find me on the instagram as @byvanilka, I am a flying soul to all corners of the world, a little bit hippie, a little bit punk, I love yoga and everything connected with it , and when I'm not traveling I teach, practice and sometimes I write something. Together with the girls from the Yoggys team we agreed to download our YOblogGGYS, so the articles you find here, will be created by me. If you are interested in anything or want to learn more about a certain topic, we will be happy for your feedback, because we create this place mainly for you. Contact me at barca@yoggys.eu
Whit love Bára