Do you know the feeling of deep peace and quiet that will spread in our body after yoga practice? When the Om mantra pulses and resonates quietly in every cell of our body?
Why come back to your yoga mat again and again?
At the speed of daily movement, peace and quiet are often a very rare commodity. How often do we have all our senses and thoughts directed outward, toward others and their needs? And then we sit on our mats and through our breath we begin to slowly turn inward, to ourselves. The movement tunes to the rhythm of our breath. We begin to touch our inner space with our breath and plunge into the deep ocean of inner silence.


What does yoga bring us?
This peace and quiet what we recieve during the practice of yoga, it is actually just a side effect of the real benefits that yoga nourishes us. Through the practice of yoga, our body will certainly become more flexible. We will feel light in motion, and as our physical body changes, so does the entire subtle system.
With every conscious breath, we are invited to ourselves, to the part of us that has always been here, is and will be, and which is the soft thread by what the whole universe is connected. Yoga shows us the way to touch our essence.


International Yoga Day...
On June 21, the day known as the summer solstice, Yoga Day has been celebrated worldwide since 2015.
Although the holiday is celebrated with yoga, it is not just an exercise. In the period of the brightest sun, the common intention is to unite in through yoga, movement and breath to carry inner light into the world around you. We practice together without the usual comparison and competitive thinking. Let's tune in more to what unites us.
Through practice together, we can multiply our energy, change circumstances, seek more compassion, and at the same time experience so much joy.
Do you have your dream Yoggys yoga gear chosen? Now is the right time to buy it !! :)
...for bigger motivation to exercise, this week you can buy all Yoggys products with 25% OFF !!!
USE CODE: YOGA25

"If you try to understand the whole universe, you will not understand anything at all. If you try to understand yourself, you will understand the whole universe"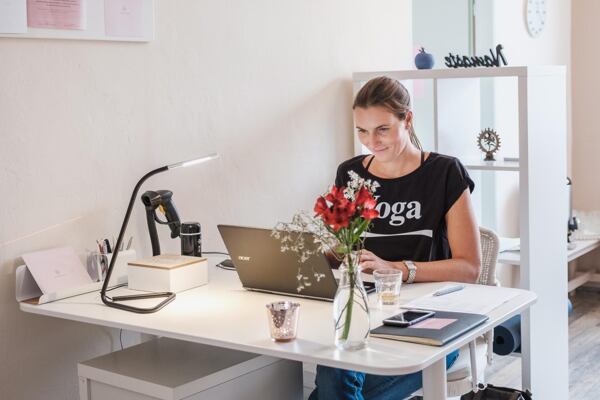 Hello to all yogis and yogis beginners
I'm Teresa. I am a mother, friend, doctor, founder and owner of the Yogadream studio in Hradec Králové. I became acquainted with yoga more than ten years ago in Germany and I completely fell in love.
For me, yoga means a exciting journey to know myself. Only when I know who I am, what my inner core is, what my inner source of energy could be, can I walk life with joy, fully and humbly accept the gifts that life brings me, meet people around with curiosity and openness. And that's exactly what yoga offers me, to be a mirror to myself, to look beneath the surface of events in my life and to enter life more and more in its infinite fullness and wholeness. I want to share my yoga experiences with you through YOblogGGYS.
with love Tereza Kertesz